Emma Hait Polinger, RMT, CDT
Remedial

Massage Therapist
Emma Hait Polinger is a Remedial Massage Therapist with years of experience.
Her holistic nursing practice now includes MLD.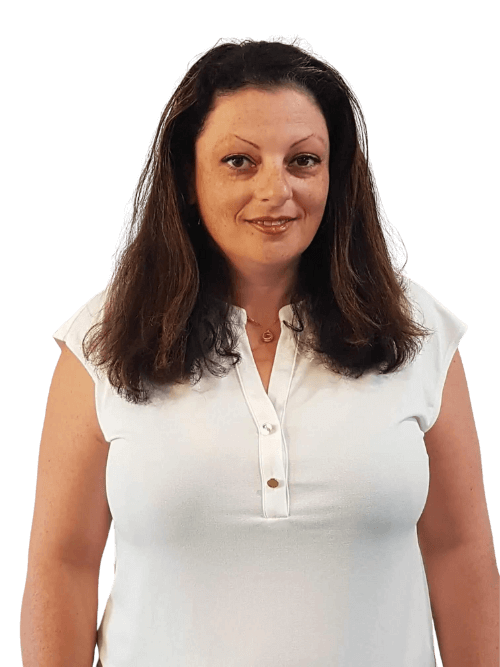 My biggest passion in life was always helping people improve their body feeling, regardless of the health condition they are facing.
I have more than 20 years of experience as a Registered Nurse overseas.
This experience granted me a lot of satisfaction and fulfillment throughout the years.
In the past few years, I have decided to expand my knowledge and expertise and conquer new horizons, to keep helping others to the best of my abilities.
I am a certified Massage therapist, with a specialization in Lymphatic Drainage Massage and Bandaging techniques.
You can choose the treatment that fit your needs.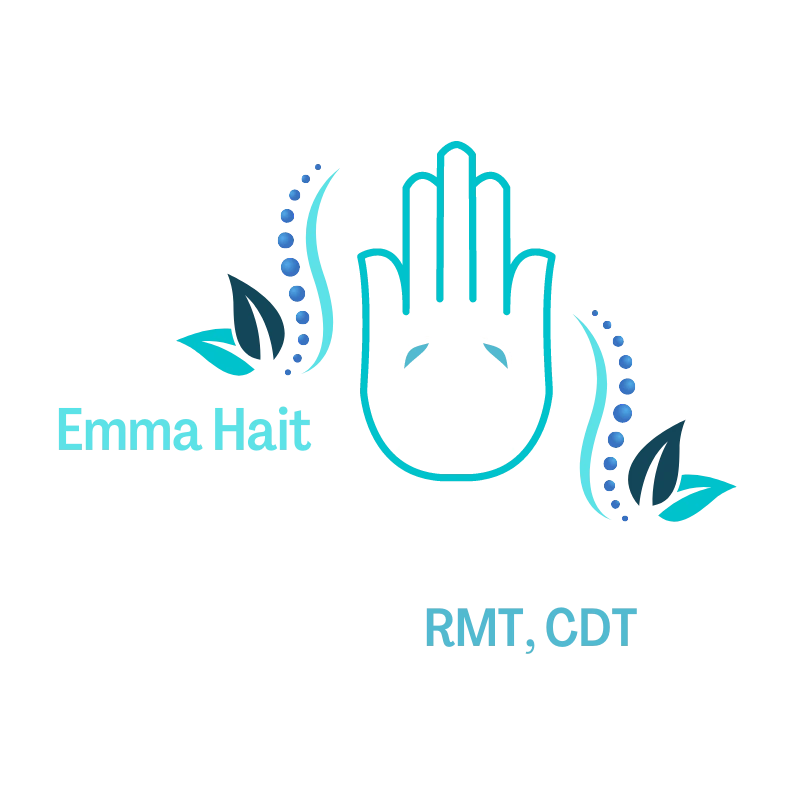 Lymphatic Massage
Pregnancy Massage
Cupping Therapy
Deep Tissue Massage
A gentle massage that helps to activate the lymphatic system and improve fluid drainage in conditions where the body is not capable to activate this function naturally.
Mild Lymphatic Drainage massage is a proven technique to relieve pain, increase the movement of lymph fluids through the lymph vessels, assists the body heal quicker from injuries, surgical trauma and chronic conditions, reduce edema and relaxes tight muscles.
45min – $85 CAD
60min – $100 CAD
75min – $115 CAD
90min – $135 CAD
Pregnancy is a beautiful period in a woman's life, along with that, pregnancy brings a lot of body changes.
A therapeutic pregnancy massage focuses mainly on relieving the load and the stress from the muscles, caused by rapid changes throughout this period, and also helps to improve changes in mood, body posture, muscle tones, blood circulation and physical fatigue.
45min – $80 CAD

60min – $95 CAD

75min – $110 CAD

90min – $130 CAD
This is a form of massage therapy which uses gentle vacuum suction technology applied to soft tissues.
This manipulation is lifting the skin and allowing oxygenated and nutrient-rich blood flow to the treated area.
This treatment helps loosen tight muscles and connective tissue adhesions.
Note: This technique may cause temporary bruising and soreness in the area (depends on the degree of the suction).
45min – $90 CAD

60min – $105 CAD

75min – $120 CAD

90min – $140 CAD
This type of massage painlessly manipulates the soft tissues of the body by fixed or movable pressure applications to the treated area.
Helps to relax painful spasms, contractions and even relieve nerve compressions caused by extremely tight muscles.
Additional benefits are stress and anxiety relief, sleep quality improvement, increase in flexibility and range of motion.
45min – $80 CAD

60min – $95 CAD

75min – $110 CAD

90min – $130 CAD
SAFETY PROTOCOLS
We follow the COVID-19 prevention steps that were recommended by the Manitoba Public Health Authority
When you visit the clinic, you will feel comfortable and relaxed thanks to a cleaning and hygiene procedures I'm following, to ensure that all high-traffic areas and fixtures are thoroughly cleaned on a regular basis.
There's an adequate time between appointments to clean, disinfect, and prepare the space.
Manual
Lymphatic Drainage
what makes dr vodder's
mld
so distinctive
Dr. Vodder method of Manual Lymph Drainage (MLD) is a unique method developed in France in the 1930s. It is used to enhance fluid movement in the skin. It also has a very powerful relaxing and calming effect on the nervous system.
The gentle, rhythmic, pumping, massage movements follow the direction of lymph flow and produce rapid results. This is a gentle, non-invasive manual technique that restores the lymphatic system and has a powerful effect on the body.
Research in Australia, Europe and North America has proven its efficacy as a stand-alone treatment and in combination with other therapies.
Sprains, strains, bruises, whiplash, arthritis, tendinitis, bursitis and fractures/dislocations

Hay fever, sinusitis, acne/eczema, leg ulcers, burns and recent scars

Headaches/migraines, stress reduction

Head, leg/arm edema

Utilized for pre-surgical preparation, post-surgical swelling/bruising and pre/post cosmetic surgery
The Dr. Vodder technique always begins with treatment of the lymph nodes and lymph vessels found at the neck and the junction of the large lymph channels in the venous arch on both sides of the body (connection of the jugular and subclavian veins).
Dr. Vodder calls this "clearing the chain lymph nodes down to the terminus". The treatment will then be provided to the body in order to ensure proper flow
Usually performed with the client in the lying position
The unaffected lymph nodes and region of the body are treated first
Moves proximal to distal to drain the affected areas
Slow and rhythmical movements
Uses gentle pressure
Finally, MLD promotes health of the lymph system and general relaxation
Research has proven the following benefits for MLD:
Relieves pain

Increases the movement of lymph fluid through the lymph vessels has a calming effect on the nervous system

Helps the body heal more quickly from injuries, surgical trauma and chronic conditions

Reduces edema through the lymph vessels

Relaxes tight muscles